2016+ ENDEAVOR ERA
WME-IMG buys UFC for $4 Billion
McGregor vs Mayweather spectacle
MAINSTREAM 2005+
Ultimate Fighter (2005) Saves UFC
1995-UFC-SEG ERA
Bob Meyrowitz takes the reigns
Criticized by Senator John McCain
Refined the sport by working with State
Athletic Commissions.
2001-ZUFFA ERA
Monetized MMA
Monopolizes market
(buys Pride, Strikeforce
merge WEC)
Fox Partnership (2010).
1993 UFC-WOW ERA
Global introduction of MMA: PPV
Gracie Jiu-Jitsu explosion
Key Players Art Davie, John Milius,
and Rorion Gracie
1986-SHOOTO SAYAMA SATORU
Shoot wrestling hybrid
1979 – TOUGH GUYS
Bill Viola writes the first codified set of rules
Birth of American MMA sport/league-1980
Introduction of organized/regulated MMA
1976-ALI VS INOKI
Boxer vs Wrestler contest
EARLY 1970'S BRUCE LEE
Enter The Dragon boom
1963-GENE LEBELL VS MILO SAVAGE
First televised mixed-fight contest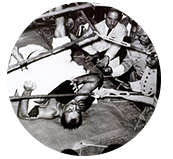 1920'S-VALE TUDO
NHB Mixed-fights "sideshows" popular
contests around the world including
catch wrestling.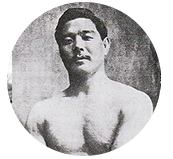 1914-MITSUYO MAEDA
Prize-fighting Judoka settles in Brazil.
Teaches the Gracies Judo who in turn
morph the art into "BrazilianJiu-Jitsu.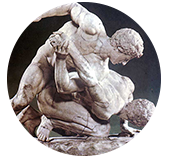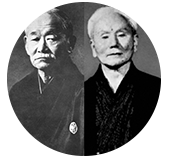 TURN OF THE CENTURY KARATE JUDO SPREADS
Influenced by ancient Chinese and Indian
martial arts.
1992 Pancrase
Hybrid of pro wrestling and MMA
1983 – MMA OUTLAWED
Tough Guy Law" PA Senate Bill 632
bans the sport. Major setback.
First legal precedent in history.
Mixed Martial Arts Timeline and Lineage
Endeavor Era
2017
4 billion dollar price tag
Mainstream
2005
Ultimate Fighter on Spike saves UFC
UFC-Zuffa Era
2001
Moneitzed it
Pride
1997
Competition to UFC
UFC-SEG Era
1995
Refinded it
UFC- WOW Era
1993
Gracie Jiu-Jitsu explosion
Pancrase
1992
hybrid of pro wrestling and mma
Shooto
1986
shoot wrestling hybrid
Tough Guy Law
1983
PA Sentate Bill 632 Outlaws mixed martial arts
Tough Guys
1979
Birth of American MMA sport/league
Ali vs Inoki
1976
Boxer vs Wrestler reemerge
Bruce Lee
Early 1970s
Enter The Dragon boom
Gene LeBell vs Milo Savage
1963
First televised mixed-fight
Vale Tudo
1920s
mixed-fights sideshows popular around the world
Mitsuyo Maeda
1914
Prize fighting Judoka settles in brazil.  Brazilian Jiu-Jitsu
Karate & Judo spread
turn of century
Pankration
648 BC
Dawn of mankind
indigenous forms of hand to hand combat fighting
Roots of MMA
During the early 20th century, various mixed-style contests and challenges took place throughout the Pacific rim, Japan, Taiwan and in the countries of the Four Asian Tigers. In 1980 CV Productions, Inc. created the first regulated MMA league in the United States, named Tough Guy Contest, and later renamed Battle of the Superfighters. CV (Caliguri and Viola) sanctioned ten tournaments in Pennsylvania. However, in 1983 the Pennsylvania State Senate passed a bill prohibiting the sport with the passage of the Tough Guy Law.
Timeline of major MMA Mixed Martial Arts events